Pastor / Childrens Ministries / Music / Youth / Media / Church Board
.
A special "THANK YOU" to ..... Kay Fitzpatrick, Darlene Carson, Steve Carson, Glenora Hawley, Crystal Kokenos, Mark Thompson, Samantha Harvey, Nita Bulloch (Worship Team) Sawyer Bulloch, Jacob Miller, Steve Hawley (Sound) and Chris Conley and Charles Marshall (Video)!
Donna Bulloch, Pianist - Accompanist has been attending Highland Nazarene for 74 years! Having grown up in Hartland, she graduated from Hartland High School and attended Pontiac Business Institute. She was married to her loving husband, Robert, for 39 years prior to his "home going" in 2004. At Highland Nazarene, Donna has been involved in the children's ministry, and ministered at the piano and organ. Donna has 3 married sons and 6 grand children. She has been giving piano lessons since 1997. Highland Nazarene frequently is blessed by the "fruits of her labor," as several of her piano students play regularly for our worship services. Donna enjoys Bible study, reading a good book, playing music and being with her family and friends. She has served as president of the Nazarene Young People's Society, president of the Nazarne World Missions Society and served on the Highland Nazarene Church Board.

Chris Conley,Video Director, has been attending Highland Nazarene for 9 years! Chris grew up in Garden City, Michigan and has been married to the "love of his life," Melissa, for 19 years. Chris and Melissa have 2 children, Ethan and Megan, who are both 11 years old. Chris works as an engineer and travels from time to time for his engineering company to a number foreign countries. In his spare time, Chris likes to participate in "Automotive Detailing" and "Competitive Pistol Shooting." Chris's faithfulness to the video ministry is incomparable. He is a "master" of computer / video imaging and Highland Nazarene is very blessed to have such a willing servant heading up the video ministry!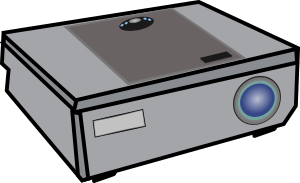 Tim and Tonia Miller, Youth Ministry, co-teach the High School Sunday School Class as well as the Youth Group on Wednesday evenings. They have been attending Highland Nazarene since 2006. Tim grew up in Bay City, Michigan and Tonia in Westland, Michigan. They have been married for 15 years and have two fantastic sons, Jacob and Riley. Jacob, by the way, is an dedicated pianist. Tim is a CH47 Pilot / Instructor for the U.S. Army and and attended Northwestern Michigan University in Traverse City and Grand Valley State University in Grand Rapids, Michigan. Tonia is a "stay at home" Mom and loves watching her boys grow! Tim and Tonia recently adopted their first puppy, a beautiful vizsla, named Oscar. Tim and Tonia have a wonderful enthusiasm and dedication to Youth Ministry!